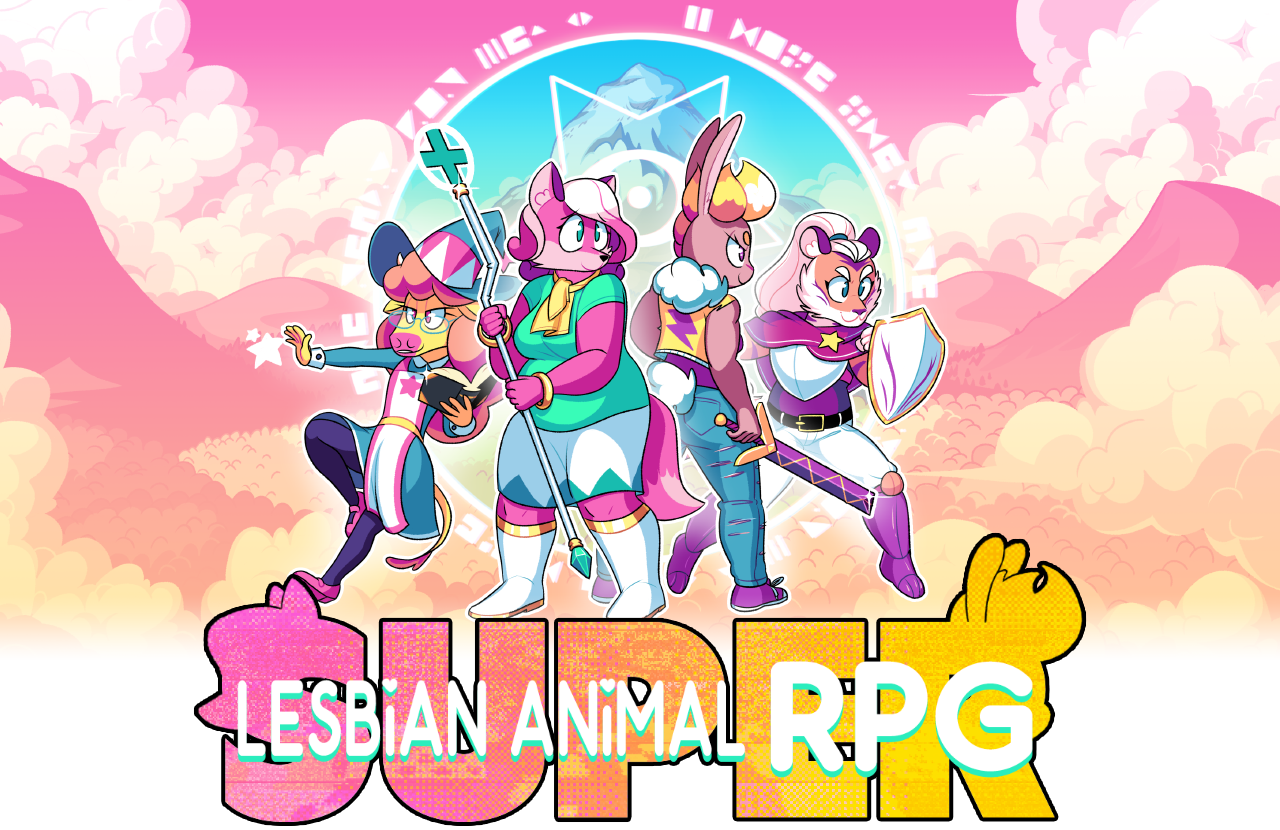 Super Lesbian Animal RPG
To update your game, simply download the new build from the downloads page. You can copy over your save files (the .rvdata2 type files) from the install folder of the previous version to continue where you left off.

Other common technical questions are addressed in the FAQ on our website. We hope everyone continues to enjoy the game!
v1.0.7 Changelog
Added a couple lines of dialogue if you return to Park Ranger Taylor after beating the Amber Woods boss in Act II.
Added more dialogue at the mysterious pedestal in the desert to make it clearer that that area only opens up later in the game.
Fixed the party sometimes retaining a dark tint when exiting the Basement Dungeon upon revisiting it in Act IV.
Fixed players sometimes not being able to see the illustrations for an exposition sequence in Act IV. (Previously, asking the character to repeat the scene would still allow the illustrations to appear as intended.)
Other minor fixes.
Files
Super Lesbian Animal RPG v1.0.7.zip
694 MB
40 days ago
Get Super Lesbian Animal RPG