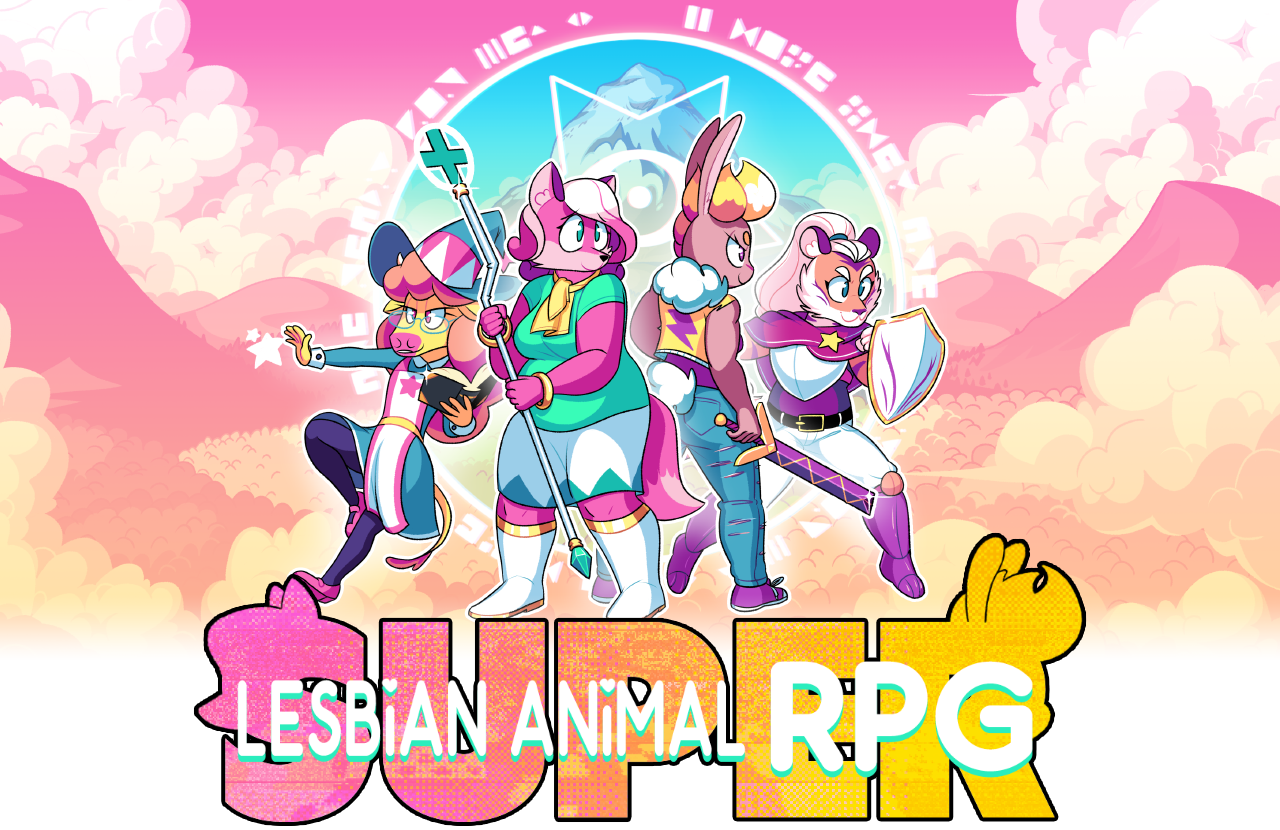 Super Lesbian Animal RPG
Happy Friday, and happy one month anniversary to SLARPG! Can you believe it's already been a whole month? I can't. How time flies...

While not as large as the v1.1 update the other week, v1.1.1 features some important additions, tweaks, and fixes! In addition to this, we recently announced that the SLARPG soundtrack is finally being released THIS MONDAY (January 23rd, 2023) on composer Beatrix Quinn's Bandcamp! Yes, the wait is finally almost over...

Anyway! To update your game, simply download the new build from the downloads page. You can copy over your save files (the .rvdata2 type files) from the install folder of the previous version to continue where you left off.
Other common technical questions are addressed in the FAQ on our website. We hope everyone continues to enjoy the game!
v1.1.1 Changelog
Additions:
Added an area map for Greenridge (and the Hiking Trail), purchasable from Sherry and Joy's shop from Act II onwards. Between this and the three added in v1.1, all outdoor areas now have maps for the Quest Log!
Balance changes:
The damage dealt by Allison's directional attacks when hitting weak points has been buffed 10-25% across the board for most normal enemies, and several enemies that lacked directional weakness now have them.
Fire spells now have a chance to remove the Damp state, and water spells now have a chance to remove Burns. The Damp state also no longer gives fire resistance.
Other tweaks:
A fix has been attempted for the Effectus third party script error that causes the game to crash when bumping into enemies on rare occasion. Due to the rarity of the crash it's hard to say if this will stick, but it's worth a shot!
Fixed the wording of the message that appears when either Melody or Allison attempts a kiss while the other is KO'd.
Fixed an error in the Neon Labyrinth where the party would be left with the incorrect sprites after fighting a Color Wheel in a certain room of the dungeon.
Fixed the player being able to warp to the Astral Plane during a certain side quest where it should have been disabled.
Fixed the introductory scene for The Crypt playing again upon reentry under specific circumstances.
Other minor fixes.
Enjoy!

Files
Super Lesbian Animal RPG v1.1.1.zip
696 MB
18 days ago
Get Super Lesbian Animal RPG