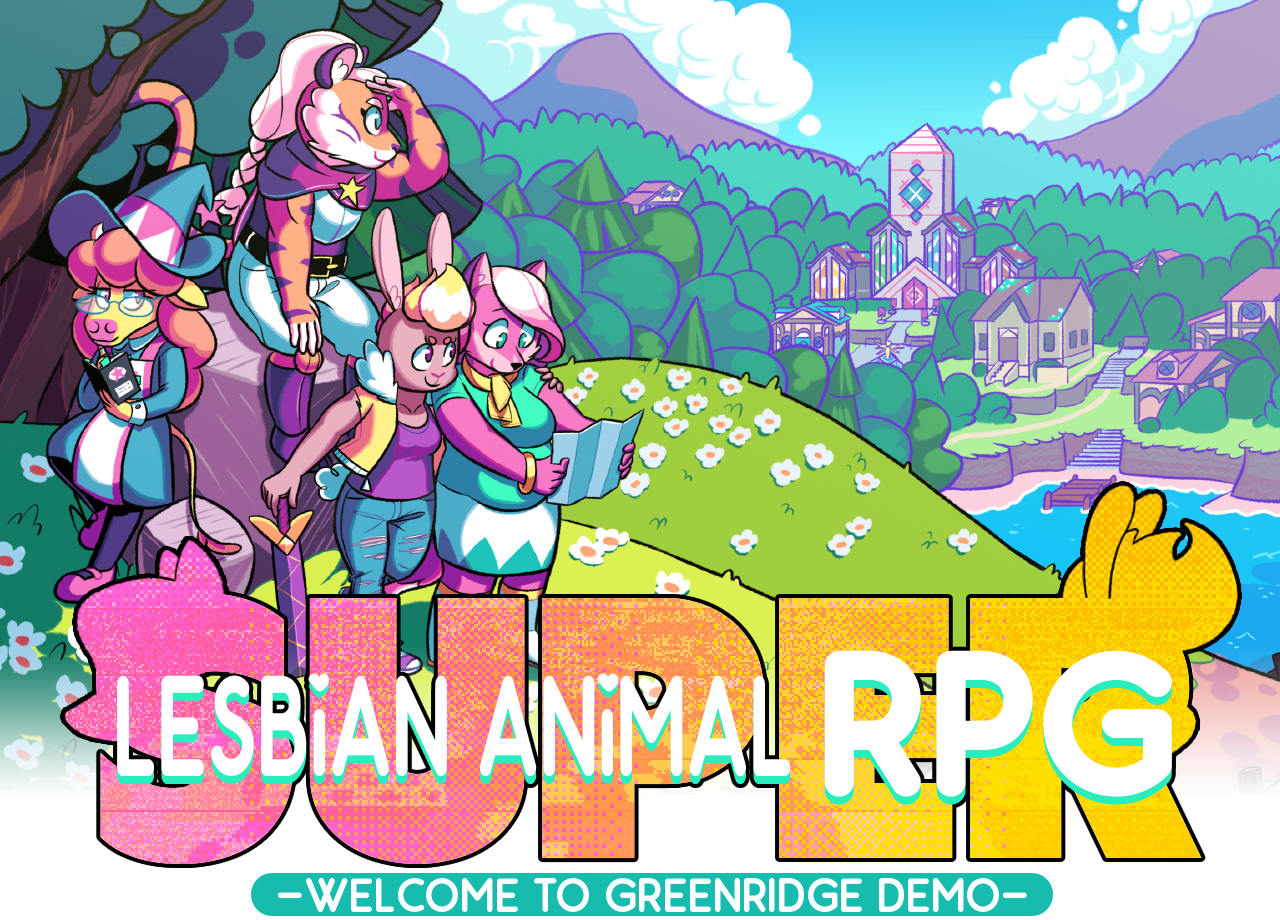 Super Lesbian Animal RPG - DEMO VERSION
Coming soon: SLARPG Demo v2.0!
---
Hello everyone! This is just a quick update to announce on itch that an update is coming soon for the SLARPG demo! While we didn't plan on updating the demo, we thought it would be good to release a new version that's more reflective of how the full game is shaping up.
The updated demo won't be hugely different, as we've been focused much more on making new content than polishing things we were already happy with. But there have been a number of improvements! The sound effects have been overhauled, the battle UI has been refined further for the sake of clarity, composer Beatrix Quinn has provided some new jingles for things like finding treasure, and there have been various little balance tweaks and graphical improvements. A full changelog will be posted when the update is released in the near future.
Possibly the most exciting addition is a new NPC: Paula! Paula is a polar bear woodcutter who's one of Allison's coworkers. She was designed by lead NPC designer Anthony Field, and her name was chosen by my supporters on Patreon. She literally did not exist when the demo was originally released, but she's now a fairly important character in Allison's story. We're looking forward to y'all meeting her!
And if you'd rather just skip out on this demo update and wait for the full game to release, that's totally understandable! While we don't have a release date yet, we're still making excellent progress. Shortly after releasing this demo update, we'll be doing some internal testing on a pretty significant portion of the game not seen in the demo. It's truly shaping up to be something special. Believe me when I say that y'all haven't seen anything yet.
- Bobby
Get Super Lesbian Animal RPG - DEMO VERSION