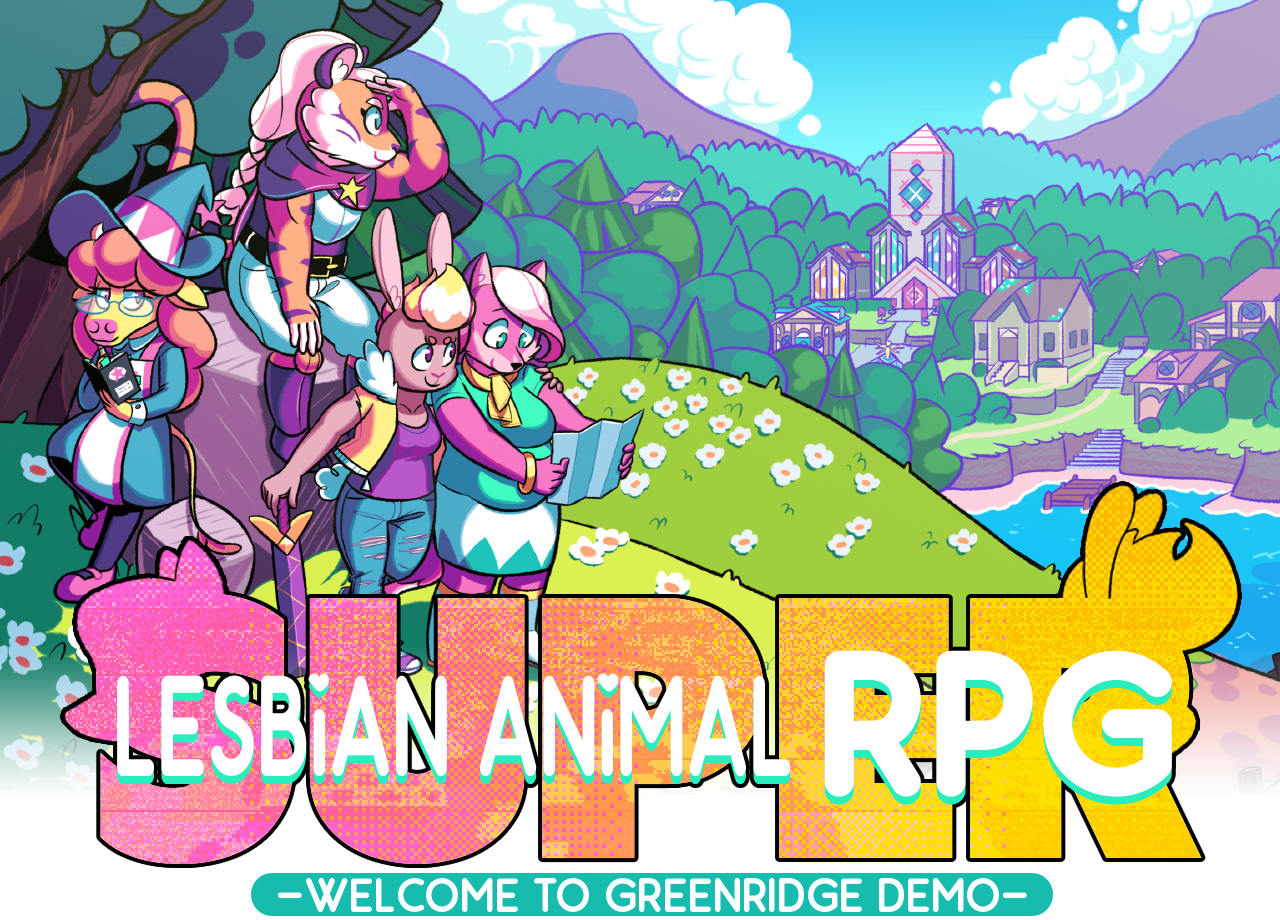 Super Lesbian Animal RPG - DEMO VERSION
SLARPG is still in development!
---
This is just a very brief update to say that the full version of Super Lesbian Animal RPG is still being made, and that development is coming along nicely. I have, on occasion, seen folks say that the game must be dead due to the lack of updates on the demo page. Nothing could be farther from the truth! I just haven't updated the demo page because I haven't touched the demo itself in over a year.
Attached are a few recent screenshots from the full game, and you can hear a few new music tracks here. If you've missed out on all the updates since last February, you can check out more here:
I do not currently have a release window for the full game. Most of the work is being done by two people (myself and composer Beatrix Quinn), and life gets in the way of development with a team this tiny. It'll be done when it's done. But we're very happy with the warm response to the demo! We're doing our best to make sure the full game is worth the long wait.
Get Super Lesbian Animal RPG - DEMO VERSION